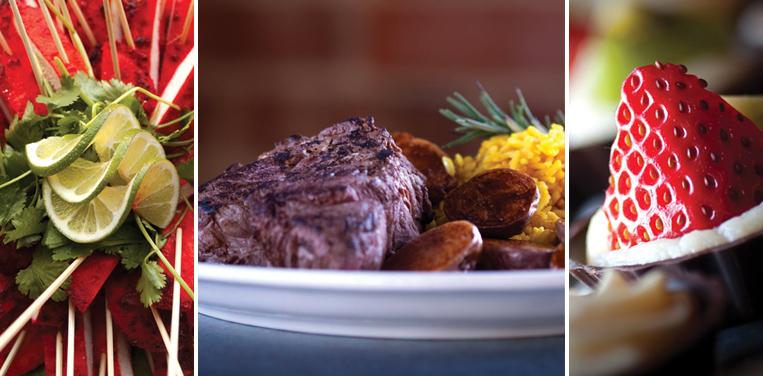 Catering
tip your taste buds in our flavor
Creating great food that shares your personality is our favorite form of self-expression. From lavender-infused cuisine to a baked-potato bar, catering to your distinctive tastes is our forte.
Pick from our famed-food selections, or work with our executive chef to create a menu your friends and family are sure to "oohh and aahh" over.
Contact us to explore the possibilities today!